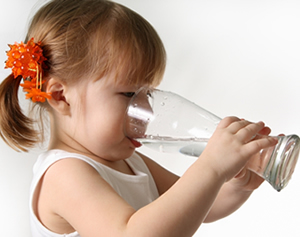 Since 1910, we've focused on one thing and one thing only: delivering refreshing water to the world.
Back then we never imagined that 1.1 billion people would lack ready access to clean drinking water. We only knew that everyone on the planet should have safe, drinkable water.
So we set out to change things, one sip at a time.
Since then, we've pioneered the delivery of clean drinking water with such products as bottle fillers, water coolers, drinking fountains, bottleless coolers, under counter coolers, dehumidifiers, and countless environmentally friendly products.
Along the way, OASIS International has become the global leader in the design, manufacture and distribution of clean drinking water systems.
Sure, that's important. Most importantly, though, we develop water-friendly solutions that provide clean, safe drinking water for everyone, everywhere.
All of Oasis water fountain and bottle filler products meet the requirements of the Trade Agreement Act and are approved to be acquired by the US Government for use.