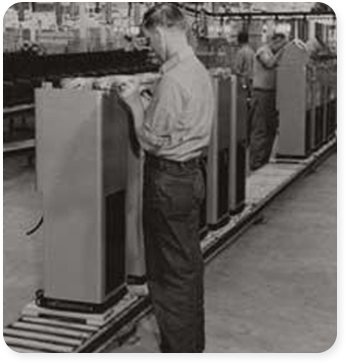 Believe it or not, there was a time when the word "eco-friendly" was not a part of social consciousness.
But there was never a time when it wasn't part of ours.
For more than 100 years, OASIS International has innovated, engineered, manufactured and distributed some of the world's best clean drinking water solutions.
We're the recognized worldwide leader of bottled and pressure water coolers and provide point-of-use filtration equipment, drinking fountains, dehumidifiers and water pitcher systems to offices, schools, businesses, hospitals, municipal buildings and homes.
We deliver water-friendly solutions to more than 80 countries across the Americas, Europe, Asia, Africa and the Middle East. We're known by some of these brand names: Aqua Pointe®, Versacooler®, Freshshield and Green Filter®.
Today, our goal is what it's always been: to provide clean, refreshing drinking water to the planet that is free from harmful bacteria, viruses, sediments, metals and chemicals.
Oasis International is headquartered in Columbus, Ohio, U.S.A., with facilities in Mexico, Ireland and Poland.
All of Oasis water fountain and bottle filler products meet the requirements of the Trade Agreement Act and are approved to be acquired by the US Government for use.